Fundraising is absolutely essential to the operation of GAR!  In addition to their monthly team participation dues, High Schoolers are obligated to raise $400 per year, Middle Schoolers – $200 (subsequent rowers per family – $200 each).
There is a "buy out" option, however rowers are encouraged to participate in fundraising events whenever possible to support their team.
GAR does not receive monetary support from any schools or from the Alachua County School Board. In an effort to keep the dues affordable, GAR relies on fundraising to cover expenses, repairs and purchases of equipment.
Below is a list of both in-the-works and currently scheduled GAR FUNdraisers. (More may be added throughout the year) Scheduled event dates are posted on the GAR calendar and the specifics are provided to all GAR families prior to each event. Please contact the GAR Fundraising Chair, with questions and suggestions.
GAR tries to involve the rowers as much as possible to keep the "FUN" in the "raising" of money for the team!
Monthly Community Partner Events:


January 28-29 — Pinspiration
February 11 — Beer OAR Wine Social at Cypress & Grove
March — TBD

ERG Raffle — Ongoing through 2/11/23
Annual Beer OAR Wine Social and Silent Auction (formerly "The Wine Tasting") — 2/11/23
Annual Erg-a-thon — December 2022 (2023 date TBD)
Annual Holiday Wreath Sales — Each November & December
Annual Row'd Runner — May 2023 (date TBD)
Flip Give — Ongoing (join at https://flipgive.app.link/teams/join?joincode=TT5NR4)
Amazon Smiles — until discontinued by Amazon
Garage Sales — date TBD
Rent-a-Rower — TBD
GAR's Wish List (approximate costs)
Women's 8+ Sweep boat: $38,000
Men's 8+ Sweep boat: $38,000
Four Sculling boat: $24,000
2 new double Sculling boats: $13,000 each
2 mid-weight racing singles boats: $7,000 each
2 new sets of sweep oars: $3,000 each
Ergometers (Erg's): $850 each
Individual HS and MS team membership scholarships: $1200 and $600 each, respectively
HS rowing team uniforms: $90 each
For information on upcoming fundraising activities and events, please see the postings below.
Support GAR each time you make online purchases from a wide variety of online merchants, and it costs you nothing, zip, not a single cent extra! Register with FlipGive at https://flipgive.app.link/teams/join?joincode=TT5NR4 and download their app from the Google Store or the App Store. When you're ready to shop, open the app, select the merchant, and shop as usual. Same products, same prices, same service for you, but the merchant sends a small percentage of your purchase amount to GAR.

You may now support GAR each time you purchase from Amazon, and it costs you nothing! Use "Amazon-Smile" for your purchases and Amazon will donate 0.5% of the price of your eligible AmazonSmile purchases to GAR whenever you shop on AmazonSmile. AmazonSmile is the same Amazon you know. Same products, same prices, same service.

Click the AmazonSmile image or follow this link to help GAR: https://smile.amazon.com/ch/59-3541801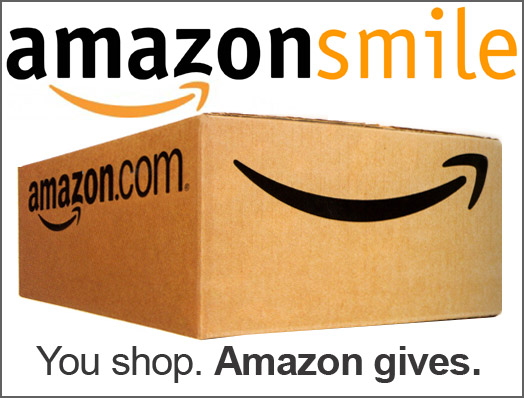 Rent-A-Rower is a fundraising program designed to provide labor in exchange for a donation to help support our club. Rowers are responsible and strong athletes that are capable of many jobs–yard work, cleaning, baby-sitting, moving, and tutoring.
A suggested minimum per rower cost for work would be $10/hour. Checks can be made payable to Gainesville Area Rowing.
This program is open to all family, friends, and anyone in our community who needs work done!
Please contact the Fundraising Chair for more information.