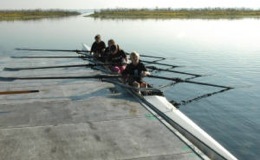 GAR Mailing Address:
Gainesville Area Rowing
PO Box 357882
Gainesville, FL 32635-7882
Rowing Center:
151 SE 74th Street
Gainesville, FL 32641
GAR Youth and Parents Mailing List
To join the email list, send a blank email message to:
gainesvillearearowing-subscribe@yahoogroups.com
. Yahoo will immediately send an email message to confirm that you do indeed wish to join this group. Simply hit "Reply" and "Send" as option 2 in the email instructions states. If you are on the list but aren't receiving regular e-mail from GAR members, please check your "Bulk" or "Junk" mailbox in your e-mail program.
GAR Masters Mailing List
Stay up to date with news and info about GAR Masters by joining our Listserv. Simply click the following link to sign up:
http://sports.groups.yahoo.com/group/garmasters/