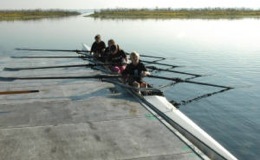 GAR Mailing Address:
Gainesville Area Rowing
PO Box 357882
Gainesville, FL 32635-7882
Rowing Center:
151 SE 74th Street
Gainesville, FL 32641
GAR Youth and Parents Mailing List
To join the email list, send a blank email message to:
gainesvillearearowing-subscribe@yahoogroups.com
. Yahoo will immediately send an email message to confirm that you do indeed wish to join this group. Simply hit "Reply" and "Send" as option 2 in the email instructions states. If you are on the list but aren't receiving regular e-mail from GAR members, please check your "Bulk" or "Junk" mailbox in your e-mail program.
GAR Masters Mailing List
Stay up to date with news and info about GAR Masters by joining our Listserv. Simply click the following link to sign up:
http://sports.groups.yahoo.com/group/garmasters/
Note: For the security of our volunteers, we will no longer display email addresses or phone numbers on our public pages. Please use the form at the bottom of this page to contact any of the members listed here.